ROCHESTER, NY – Token, a revolutionary provider of ultra-secure, wearable biometric authentication solutions, today announced that its smart ring that fights cybercrime was just presented with a 2023 BIG Innovation Award from the Business Intelligence Group.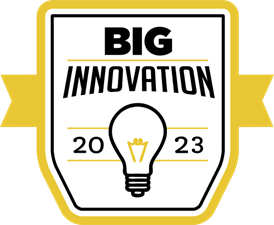 In this latest win, Token competed against innovative technologies from nearly six dozen organizations around the world. Nominations were then judged by a select group of business leaders and executives.
Token's winning technology, its smart ring, provides passwordless, biometric, multifactor authentication to stop unauthorized access that results in data breaches and ransomware without compromising end-user convenience. The wearable ring delivers a ground-breaking solution to today's challenge of never ending, costly and destructive hacking attacks by providing the strongest MFA with the greatest user convenience for the utmost protection.
"Over just the last nine months, the Token smart ring has been recognized four times as the only authentication device that completely protects against user credentials being hacked, biometric information being stolen, and a cumbersome end user experience," said Token CEO, John Gunn. "Organizations of all types are in urgent need of an easy-to-integrate solution that combats the devastating consequences of ransomware and data breaches, and Token is the only solution that can fill that need."
Token's additional recent awards include the XCellence Award for Next Generation MFA Security, Channel Program's Innovation Excellence, and Security Today's New Product of the Year Award. Find out more at www.tokenring.com/press.