THE RING
Token Ring Hardware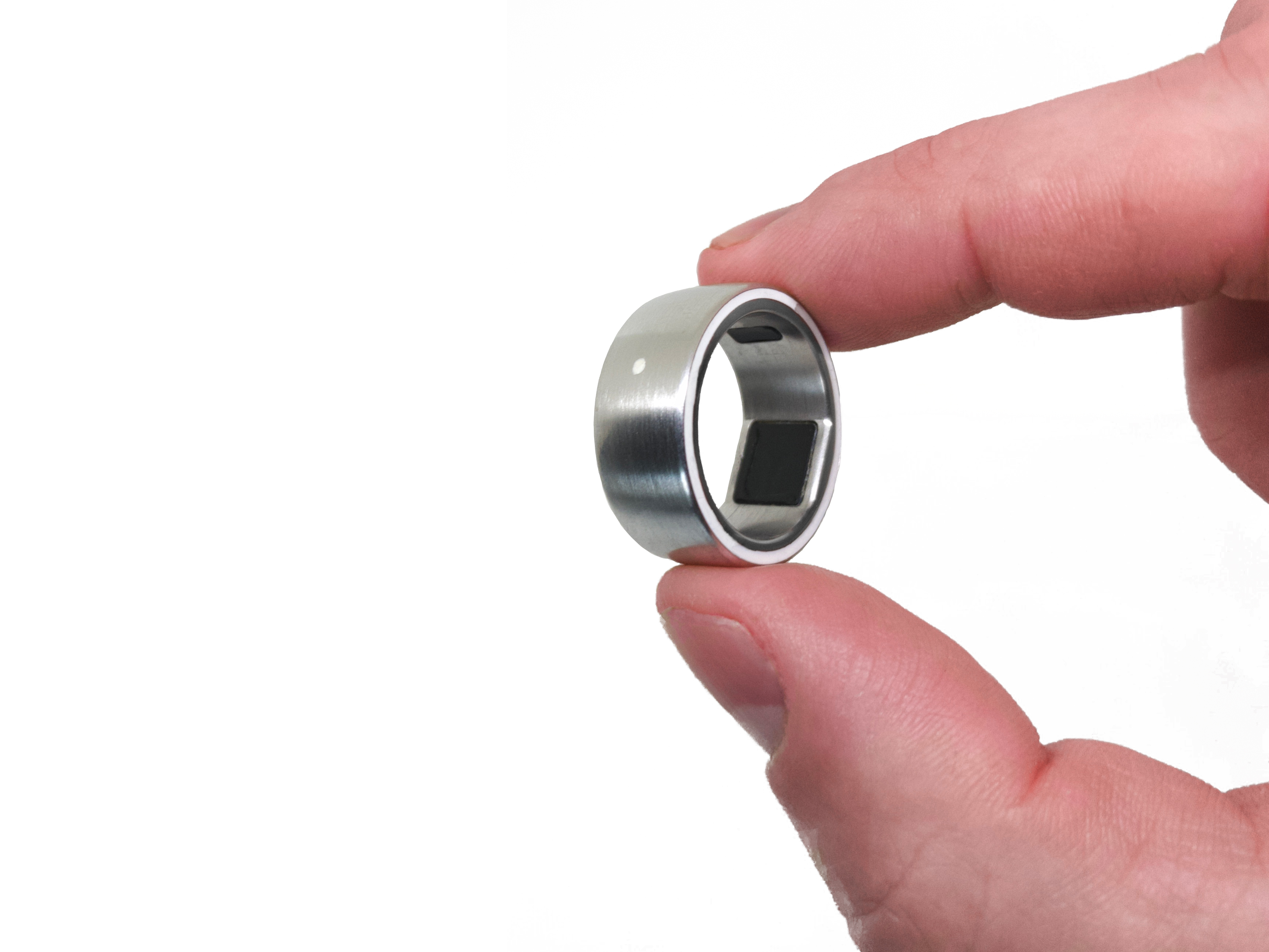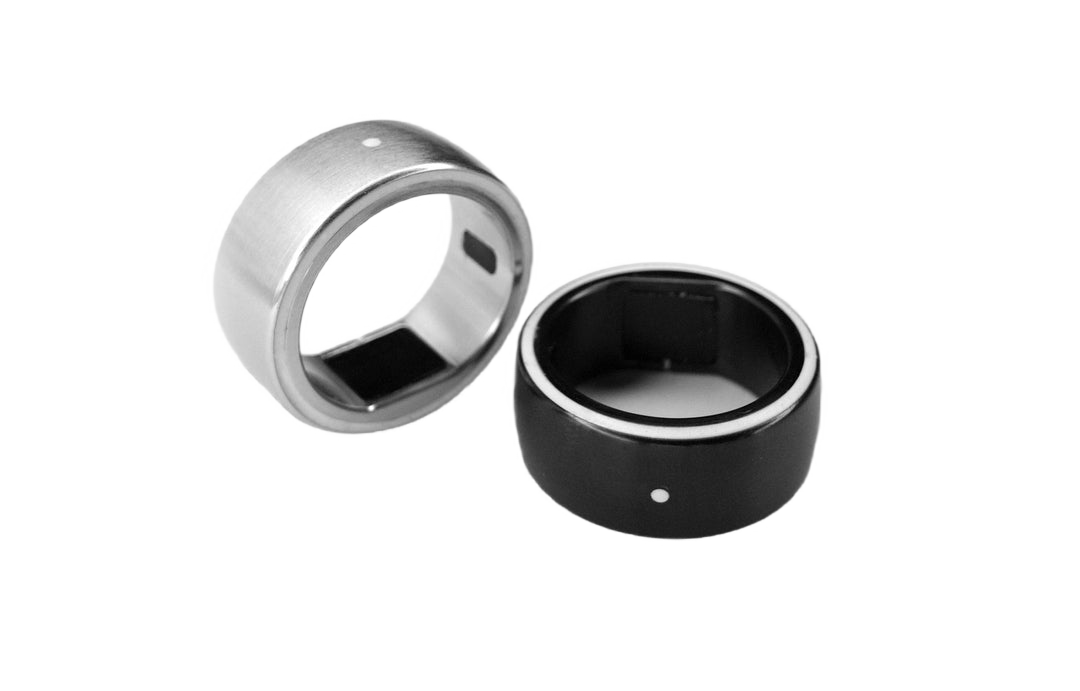 Token Ring is the premier wearable device to prevent data breaches from ransomware & phishing attacks.
Token Ring is the most convenient identity platform, by making the task of secure access for 5 factor authentication as easy as waving your hand. Our seamless next-generation technology gives you continuous, unmatched security that works across all your points of entry.
Crafted in a variety of luxury metals and finishes, Token was designed with an extreme focus on both form and function.
With classic style and everyday purpose in mind, we precision machine each Token using innovative design and traditional jewelry-making techniques. The enclosure is made of stainless steel with rhodium and diamond like carbon plating. Each ring is hand-finished by a jeweler to create a beautiful brushed or polished finish.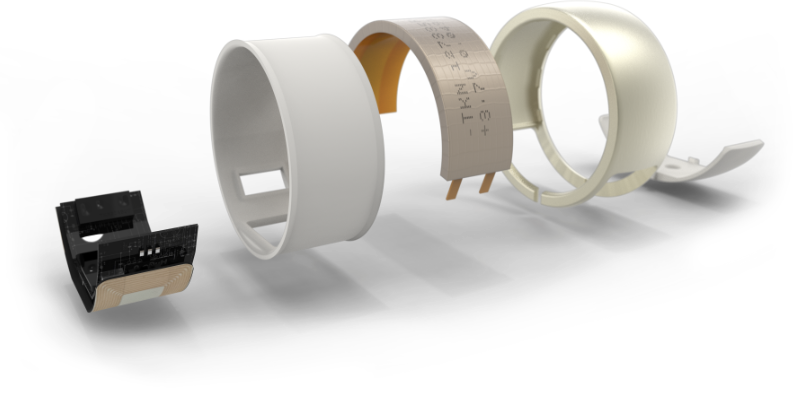 Token is a sleek ring that biometrically pairs with your fingerprint.
The ring pairs with your fingerprint when you put it on. A proximity sensor inside the ring knows when it's on your finger and locks when you take it off. Furthermore, it's decentralized; we never store your credentials or data outside of the ring. It only works when you wear it and proves your identity without interrupting your workflow.
STEP 1
Pair Token
Pair it once with your phone using the Token App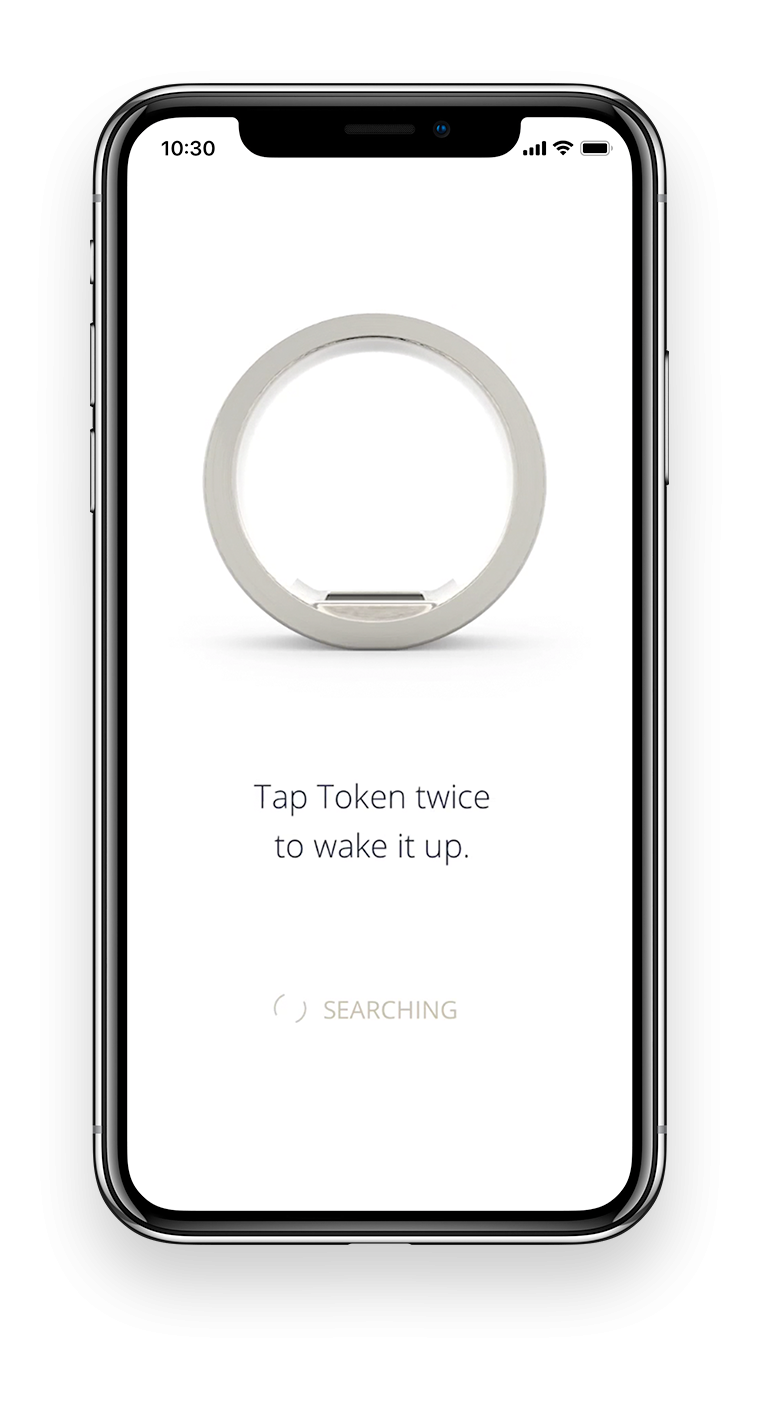 STEP 2
Scan Fingerprint
Scan your fingerprint using the Token Ring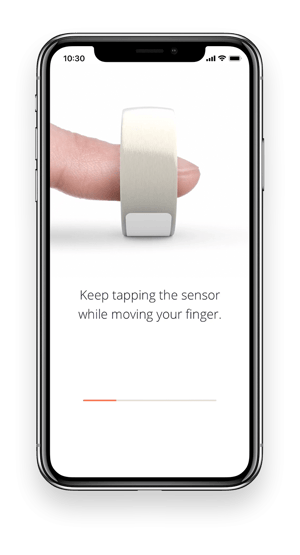 STEP 3
Add Credentials
Add your credentials on your phone using the Token App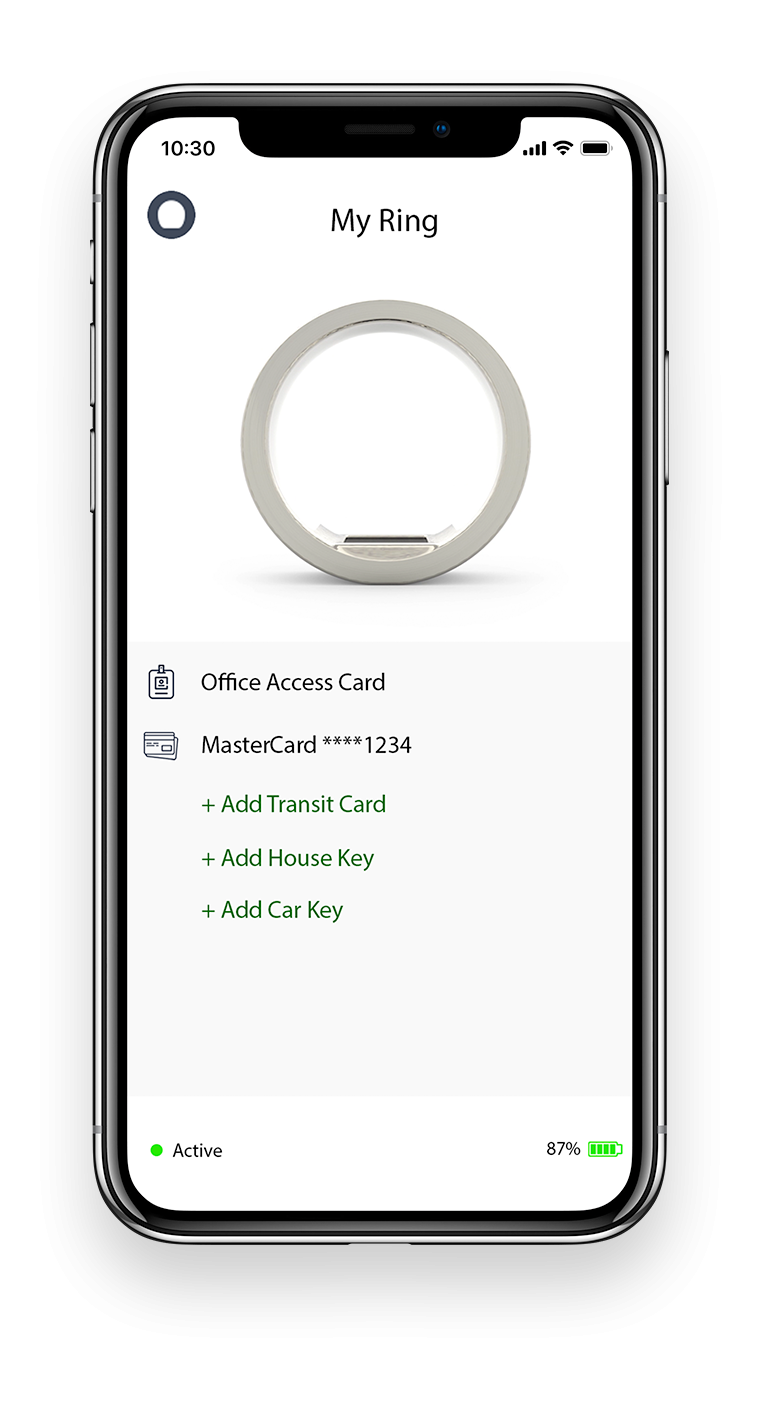 Token offers the most secure authentication for your entire team.
Token packs a ton of technology into a tiny footprint. High density laser-etched circuit boards, wafer-level chip packaging, and a highly optimized layout allow Token's 83 components and 3 antennas to fit into a 0.25 cc space. An advanced power management system orchestrates 3 microprocessors, 3 autonomous sensors and 2 energy efficient radios to deliver up to 20 hours of battery life. The platform is designed with security in mind, delivering bank-grade authentication thanks to an EAL-5 certified Secure Element and a 508 dpi capacitive touch fingerprint sensor.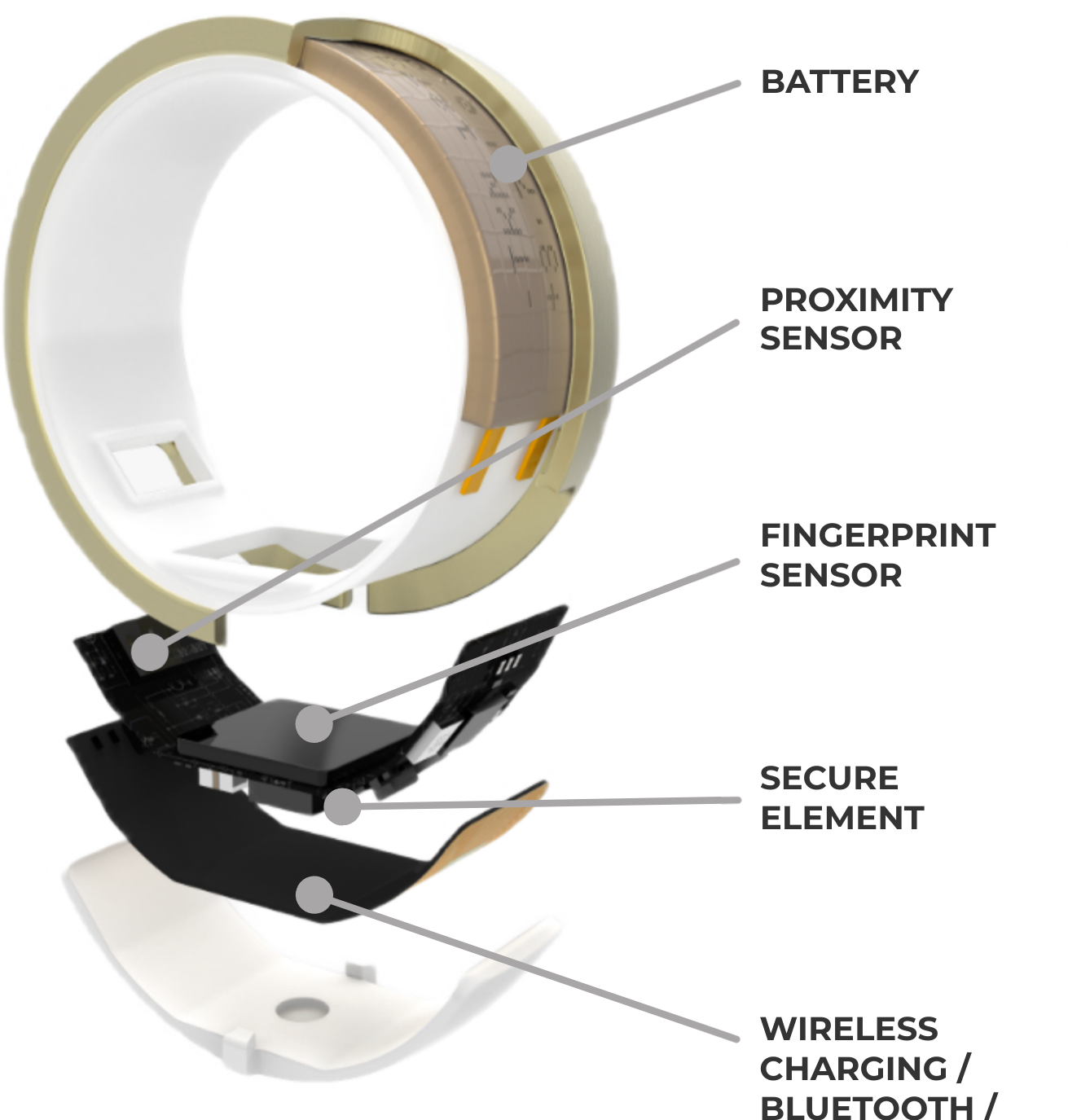 Battery Life: Up to 20 Hours
Charge Time: Up to 3 Hours
Charging Technology: Inductive
Water Resistance: Up to 3 Meters
Communication: NFC, Bluetooth
Secure Element: EAL5 Certified
Auth Protocols: FIDO2 & WebAuthn. More coming soon!
We're working with our integration partners to enable you to use the most unique password in the world: your fingerprint.
A consortium of hundreds of companies called the FIDO Alliance has been working with the W3C to bring an end to all this. The Web Authentication API replaces the need to manually enter passwords with simple and secure cryptographic authentication. No other device can deliver the same level of safe, integrated access to so many systems.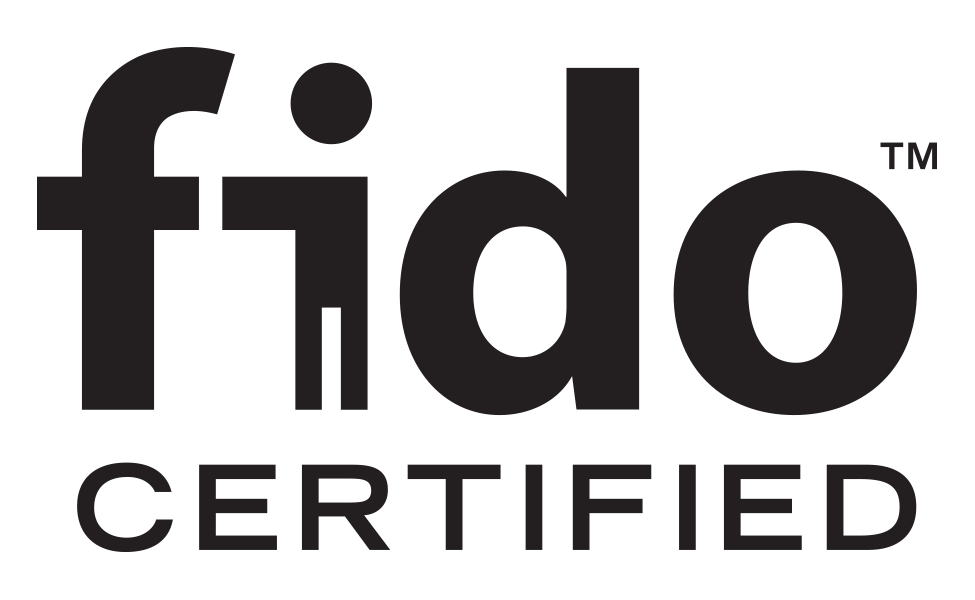 PARTNER PROGRAM
Partner with us
Token is working with a limited number of MSP partners to offer turn key solutions to your security clients. And we're always looking for more partners. We'd love to hear from you if you'd like to join us in creating a more convenient and secure world.
LEARN MORE